Low Down Payment Loans
Lower-income, creditworthy borrowers can achieve the dream of homeownership. While we always recommend saving up for a home and putting at least 20% down, if you don't have a large down payment, Texell can help with a HomeReady® loan, tailored to your needs.
Benefits of HomeReady Include:

Low down payment: As low as 3% down for home purchase or refinance loans
Down payment & closing cost assistance: Funding can come from gifts and grants, with no minimum fund requirement from the buyer
Affordable mortgage insurance (MI): Reduced MI coverage requirement above 90% loan-to-value


HomeReady Buyers Include Those:
With low income
Who are first-time or repeat homebuyers
Who have credit scores at least 620, while scores >680 may get better pricing
With supplemental boarder or rental income
Seeking a purchase or refinance
---
First-Time Homebuyer Programs
Down payments as low as 3% are available to most first-time homebuyers. Eligibility is based on specific requirements, such as income limits and how long you will live in your home. To learn more or to apply, contact our Texell Home Loan Heroes today.
If you don't qualify for the HomeReady® Mortgage or first-time buyer programs, you may be eligible for a "low down payment" government loan.
Frequently Asked Questions:
What is a fixed-rate mortgage?
A fixed-rate mortgage is a home loan with a fixed interest rate that does not fluctuate with market rates. Most commonly, fixed-rate mortgages refer to a "30-year fixed" loan, where the interest rate and payment will remain the same for 30 years. But these are available in different term lengths.
What is an adjustable-rate mortgage?
An adjustable-rate mortgage is a type of mortgage in which the interest rate applied on the outstanding balance varies throughout the life of the loan. Typically, the initial interest rate is fixed for a period of time, after which it resets periodically, often every year.
What is the difference between the interest rate and the annual percentage rate?
The interest rate is the amount you will pay every year on your mortgage loan expressed at a percentage rate. The Annual Percentage Rate (APR) includes the interest plus any other charges related to your mortgage loan. The APR includes the interest rate plus any fees or points associated with your loan. The interest rate does not include any additional fees associated with your loan. For this reason, the APR is usually higher than the interest rate.
What is "Private Mortgage Insurance"?
Private Mortgage Insurance (PMI) is generally required when you have a conventional mortgage loan and your down payment is less than 20%. This insurance policy protects the lender if you stop making your mortgage payments and adds additional costs to the monthly mortgage payment. If you refinance and your home's equity is less than 20%, PMI is generally required. PMI is not a permanent cost and may be removed when you have at least 20% equity in the property financed.
A Federal Housing Administration (FHA) Loan is a government-backed mortgage insured by Housing and Urban Development (HUD) that has historically been for borrowers seeking minimal down payment or who fall below standard lending guidelines. Today, FHA loans have emerged as the primary source of financing for low down payments and/or lower credit score purchases and refinances and provide excellent financing for most homeowners. FHA loan guidelines have recently changed to reflect higher home values in areas where FHA loan limits were previously too low to help the average household.
A VA loan is a loan guaranteed by the Department of Veterans Administration for qualified veterans and active-duty military personnel and their spouses who are first- or second-time home buyers.
A USDA loan is a loan guaranteed by the United States Department of Agriculture (USDA). They offer $0 money down, lenient eligibility requirements, and competitive interest rates. They are particularly favorable to those living in rural or low-income areas. Homes must be located in eligible areas to qualify for a USDA loan.
Existing rates are subject to change without notice and may vary depending upon credit history, loan programs, and loan terms. Rates are quoted on a 30-day lock option. For additional rates or program availability, please contact the Mortgage Department at 254.774.5104, or to apply online, visit here.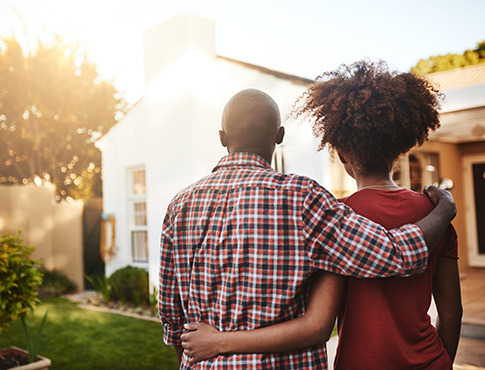 You may Also be interested in...
How Much House Can I Afford?

Lenders rely on facts and figures when approving a mortgage, and if you know these numbers, it will set you up for success when purchasing your home.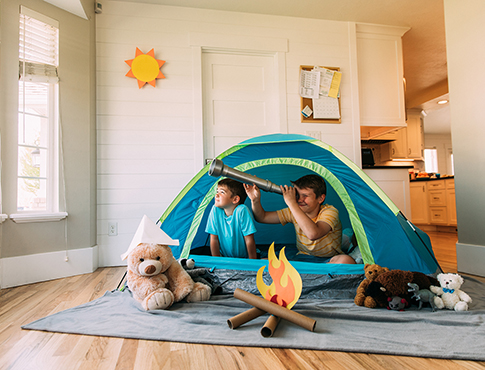 What You Need to Know About Homeowners Insurance

A home is one of the biggest purchases you'll make, and it's important to protect your investment. This is where homeowners insurance saves the day.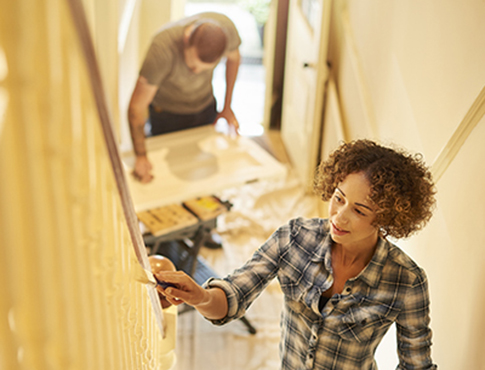 8 Smart Things to Do with Your Tax Refund
No one is saying you can't splurge a little, but here are some ways your refund can make life better in the long run.