Homeowners Insurance
For many of us, we consider Homeowners Insurance on only two occasions: first, when we purchase a home, and second, if/when we need to file a claim. It's in the second scenario that the wisdom of your (often much) earlier choices are truly known. Did you get the right policy? Are all the perils you and your home may face covered? And are those coverage amounts sufficient?
Knowing the answers to these questions requires some expertise, but life is busy, and you're not an insurance professional. Luckily, Texell Insurance is staffed with trusted, local insurance experts that we like to call Insurance Heroes. They guide you through examining your needs and shopping the most-trusted carriers for the best deals for your unique situation. Better yet, they'll continually review your policy and ensure that the coverages continue to match your ever-changing needs, all while you're busy living your life. 


Why Choose Texell Insurance for Your Homeowners Insurance?
Trusted: Our local insurance agents will help determine your insurance needs.
Independent: We are not limited to one insurance brand. We'll find the best insurance carrier and insurance policy to meet your unique needs.
The best rates: Because we can shop around, we find you the very best rate, every time.
Personal attention: Before your policy renews, we check to see if you still have the best deal.
Texell Insurance is an affiliate of Texell Credit Union. We're based in your community and dedicated to one thing: providing the best possible service to members. As an example, every time your policy is up for renewal, we'll re-shop it for you automatically to ensure you're still getting the best deal on the coverage you need. If we find a better or more affordable fit, we'll contact you and review the option with you. That's service for the life of the relationship — that's the Texell way!
Frequently Asked Questions:
What is homeowners insurance?
Homeowners insurance helps repair or rebuild your home after covered events like fire, hail, wind, and theft. Most policies also cover your possessions, like clothes and furniture. Additionally, most policies cover medical expenses and legal fees if someone not living in your home is injured on your property.
What does homeowners insurance cover?
While coverage can vary between policies, common items covered by homeowners insurance include:
Property damage: This coverage includes fire, wind, hail, and water damage to your house and structures on your property.

Personal property: This coverage protects stolen or damaged items such as furniture, appliances, dishes, and clothing.

Personal liability: This coverage could help cover property damage or medical expenses to others caused by you or someone in your household, including your pets. Personal liability coverage can also help with legal costs if you are sued.

Additional coverage: Some other items covered may include jewelry, medical bills, and additional expenses.
Is homeowners insurance required?
Homeowners insurance isn't a luxury. It's a necessity, even if you've paid off your home and no longer have a mortgage. If you have a home equity loan or mortgage, your lender will require continual proof of insurance.
What is replacement cost?
The replacement cost is how much it would cost to rebuild your home if it's damaged or destroyed. The cost to rebuild your home can vary from the market value due to the housing market's current state, the cost of building materials, or the value of the land at the time of your loss. Since your homeowners insurance covers the cost of rebuilding the structure, sometimes it costs more and sometimes less than market value. A Texell Insurance agent can help make sure your coverage is adequate.
What is coverage for additional living expenses?
If your home is destroyed or even damaged, you may not be able to live there while repairs are made. Most homeowners policies have coverage for additional living expenses built into the policies. This coverage will pay for hotels or living accommodations, extra food costs, and other additional costs that you will incur while you cannot live in your home.
Texell Financial, LLC is a wholly-owned subsidiary of Texell Credit Union. Insurance products are not issued, guaranteed, or underwritten by Texell Credit Union or Texell Financial, LLC and are not insured by the NCUA.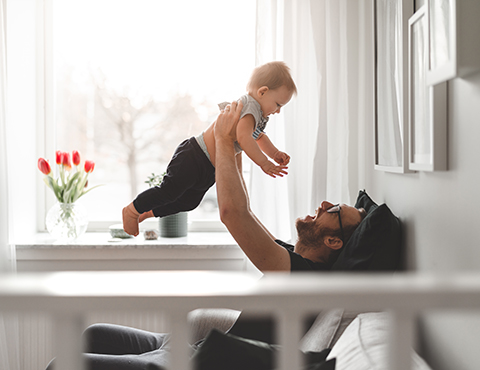 You may Also be interested in...
How Much Life Insurance Do You Need?
Preparing yourself and your family for the future includes term life insurance. How much do you need?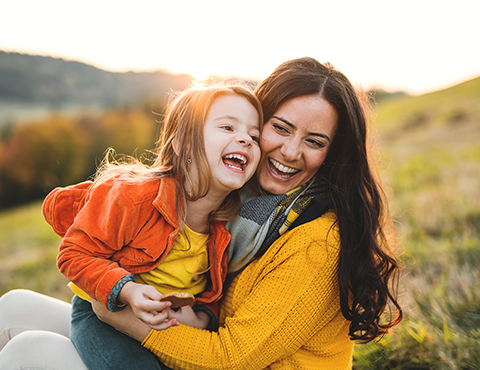 4 Ways Umbrella Insurance Can Save the Day
Umbrella insurance can really save the day, should you become liable for more than your current policies cover. And it's surprisingly affordable!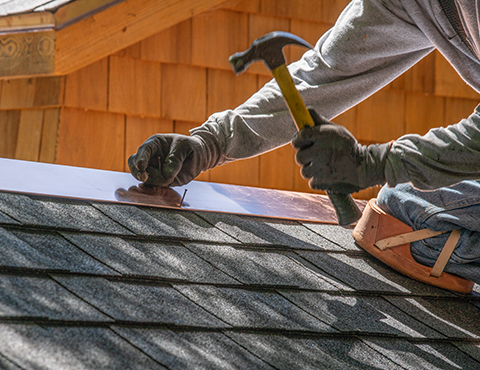 'Tis the Season for Hail
Read on for an insurance-focused perspective to the all-too-common Texas phenomenon of hail and resulting damage.