Land Loans
Have you always envisioned building your home from the ground up? Making sure each piece of your dream home is as perfect as the next? The ideal land to build your dream home may present itself before you are ready to start building. That's okay because, at Texell, we understand that building is a process, and our Home Loan Heroes will be there every step of the way. Let us help you with your raw land, unimproved loan, or improved land loan today!
Whether you plan to build your home right away or in a few years, we can get you started with a land loan for your dream property.
The Advantage of Choosing Texell for Your Land Loan:
Local loan decisions, personal knowledge of the area

Secure your land now, build in the future

Low, fixed 

rates

with terms up to 15 years

Down payment as low as 20%

Minimal closing costs

No escrow

Minimum loan amount of just $10,000

Borrow up to 80% of the property's fair market value or purchase price, whichever is less.
Today's Land Loan Rates
| Land & Unimproved Term | APR as low as1 |
| --- | --- |
| 5-year Fixed | 6.99% |
| 10-year Fixed | 7.49% |
| 15-year Fixed | 7.99% |
1 APR = Annual Percentage Rate. Rates effective 12/4/2023. All loans are subject to credit approval, and individual rates will vary. For complete details about payments, rates, and fees, please visit our rates page or contact Texell. Existing Texell loans are not eligible for refinancing.
Frequently Asked Questions:
You can use a Land Loan to finance the purchase of a plot of land. Texell offers land loans that may be used to build a home or for personal recreational use.
What documents do I need when I apply for a Land Loan?
The documents required when applying for a land loan include:
Valid Govt. Issued ID
Social Security Card
Proof of Income (pay stubs, award letters, or retirement statements)
Asset Statements (last two months) 
Tax Returns (last two years)
W2s (last two years)
1099s (last two years if self-employed)
Mortgage statements (for any properties owned)
Homeowners insurance (for any properties owned)
Survey (for the land to be purchased, if available)
How much can I borrow for a Land Loan?
In Texas, you can borrow up to 80% of the property's fair market value or the purchase price, whichever is less. For example, if the plot of land is worth $85,000, but the purchase price is $80,000, you can borrow up to $64,000 (80% of the $80,000 purchase price).
How long does the land loan process take?
Depending on how quickly Texell receives the appraisal, the land loan process can take 30–60 days.
What is the difference between a Land Loan and a Construction Loan?
You will use a Land Loan to acquire/purchase a piece of land. You will use a Construction Loan to fund the construction of a home, which may include purchasing the land. Texell does not currently offer construction loans. If the construction of your property is not in the immediate future and you just need to acquire the land right now, a land loan may be perfect for you.
Can I use a Land Loan to purchase property for business use?
No, land loans are strictly for personal usage, either for building a home or recreation. If your land purchase is to build commercial property, an SBA 504 loan is the place to start. For more information about SBA loans through Texell.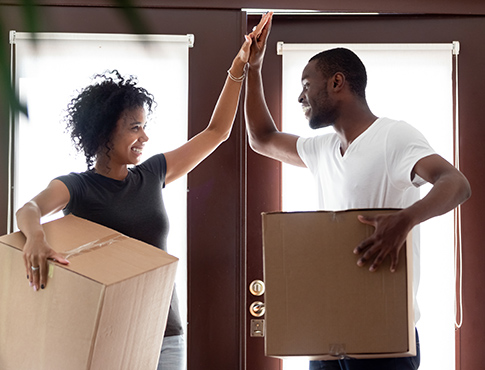 You may Also be interested in...
9 Buying Tips for this Seller's Market
To buy a home in a seller's market, you need a solid strategy. Here are nine tips that give you a better chance of buying your dream home.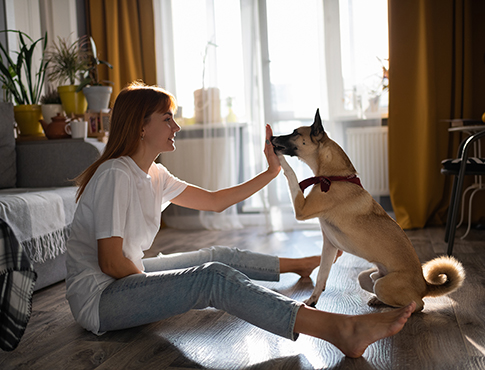 The Home Equity Loan Process
Applying for a home equity loan may seem intimidating, but with a little research, you can feel confident as you start the home equity process.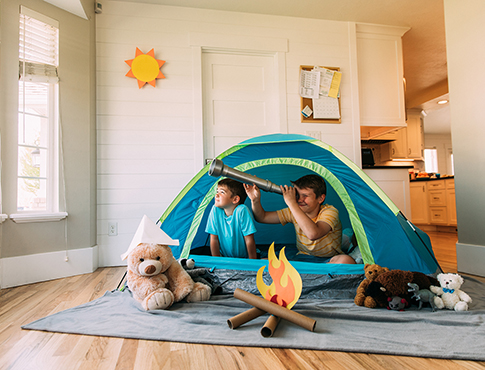 What You Need to Know About Homeowners Insurance
A home is one of the biggest purchases you'll make, and it's important to protect your investment. This is where homeowners insurance saves the day.