What to Expect with Your New Home Purchase
What to Expect With Your New Home Purchase
Buying a home can feel like an overwhelming process, whether you have done the process before or are buying your first home. After all, a home is one of the most expensive investments you will ever make! So much paperwork and variables can make this process complicated, but Texell is ready to help.
Texell is here to walk you through the process and help you prepare for this exciting journey. Texell offers many purchase options for different loan types, including conventional mortgages, investment properties, land loans, home equity loans, and more. Our mortgage professionals can help you determine which loan type best fits your needs, from Conventional to Government Loans, the term that is right for you, and what down payment you will need. Texell is ready to help you on your path to homeownership.

Download the First-time hombuyer guide
Steps on Planning for Your Mortgage:
Application — Complete a mortgage loan application. This will help our mortgage experts determine how much you are qualified for and what information they will need going forward.

Pre-qualification — A Mortgage Loan Officer will review your provided information and give you your pre-qualification. At this time, they will also provide you with a "needs list" to officially start the loan process. Please provide the requested documentation from the needs list within 48 hours. If it is available, you should provide the contract for your new home purchase at this time.

Processing — Your Mortgage Loan Officer and Loan Processor will work together to validate and prepare your file and submit it for underwriting review. During this time, the Processor will order the title and appraisal. It is crucial that all documents are accurate and provided to the Processor promptly so it does not hold up your application.

Underwriting — The Underwriter will review your file to conditionally approve or deny your loan. If conditionally approved, the Underwriter will send a conditions list to your Loan Processor to satisfy. Your Loan Processor may request your assistance. Please provide any requested documentation within 48 hours. Once collected, the conditions will be sent back to the Underwriter for approval. Conditions are standard on all loans, and sometimes multiple submissions to underwriting are required.

Final Approval — Cleared to close! Once all conditions are met, the Underwriter will issue a clear to close, allowing your Loan Processor to officially move your loan over to the closing

Closing — The closing team will work with attorneys to start the closing documents. Due to regulations, a closing disclosure must be provided to the borrower at least three business days before the closing takes place.
Do's and Don'ts When Applying for Your Mortgage:
To ensure your mortgage loan process goes smoothly and avoids delays, follow this simple advice:
Do's:
Provide Texell with all copies of the purchase agreement (initial contract and any additional amendments signed after that).

Check your email frequently during the loan process.

Provide any documents requested within 48 hours of Texell requesting them.

Continue paying all mortgage payments and other obligations on time.

Stay at your current employer throughout the mortgage process.

Let your loan officer know if you plan on receiving gift funds for closing.

Start shopping for a homeowners insurance policy and let your Loan Officer know your insurance company.

Provide a front and back copy of your earnest money check and proof that it cleared your bank account.
Don'ts:
Make any major purchases (car, furniture, etc.).

Apply for new credit.

Make any large deposits/withdrawals.

Start any home renovations.

Deposit cash or any other funds that cannot be traced.

Close any revolving credit accounts without consulting with your Loan Officer first.

Panic if you need to provide additional documents.

Obtain any new debt.
Today's Mortgage Rates
| | | | | | |
| --- | --- | --- | --- | --- | --- |
| Type | Term | Rate1 | APR2 | Points | Lender Fee |
| Conventional Fixed Rate | 30-year | 6.990% | 7.163% | 0% | 0.50% |
| Conventional Fixed Rate | 15-year | 6.500% | 6.776% |  0% | 0.50% |
| FHA Fixed Rate | 30-year | 6.250% | 6.668% | 0% | 0.00% |
| FHA Fixed Rate | 15-year | 6.250% | 6.943% |  0% | 0.00% |
| VA Fixed Rate | 30-year | 7.125% | 7.193% |  0% | 0.00% |
| VA Fixed Rate | 15-year | 6.625% | 6.734% | 0.781% | 0.00% |
1 Loans currently financed with Texell are not eligible for refinancing. Contact Texell Home Loan experts for rates on additional Conventional Mortgage Loan terms.
Examples based on an 80% LTV and a 740 or higher FICO Score.
Rates are subject to change without notice and may vary depending upon credit history, loan programs, and loan terms. Rates are quoted on a 30-day lock option. For additional rates or program availability, please contact the Mortgage Department at 254.774.5104 or to apply online, visit here.
² APR = Annual Percentage Rate. Rates effective 12/4/2023.
Frequently Asked Questions:
What is a fixed-rate vs adjustable-rate mortgage?
A fixed-rate mortgage is a home loan with a fixed interest rate that does not fluctuate with market rates. Most commonly, fixed-rate mortgages refer to a "30-year fixed" loan, where the interest rate and payment will remain the same for 30 years. However, these loans are also available in different term lengths.
An adjustable-rate mortgage is a type of home loan in which the interest rate applied on the outstanding balance varies throughout the life of the loan. Typically, the initial interest rate is fixed for a period of time, after which it resets periodically, often every year.
What is an FHA, VA, or USDA Loan?
A Federal Housing Administration (FHA) Loan is a government-backed mortgage insured by Housing and Urban Development (HUD) that has historically been for borrowers seeking minimal down payment or who fall below standard lending guidelines. Today, FHA loans have emerged as the primary source of financing for low down payments and/or lower credit score purchases and refinances and provide excellent financing for most homeowners. FHA loan guidelines have recently changed to reflect higher home values in areas where FHA loan limits were previously too low to help the average household.
A VA loan is a loan guaranteed by the Department of Veterans Administration for qualified veterans and active-duty military personnel and their spouses who are first- or second-time home buyers.
A USDA loan is a loan guaranteed by the United States Department of Agriculture (USDA). They offer $0 money down, lenient eligibility requirements, and competitive interest rates. They are particularly favorable to those living in rural or low-income areas. Homes must be located in eligible areas to qualify for a USDA loan.
What is the difference between the interest rate and the annual percentage rate?
The interest rate is the amount you will pay every year on your mortgage loan expressed at a percentage rate. The Annual Percentage Rate (APR) includes the interest plus any other charges related to your mortgage loan. The APR includes the interest rate plus any fees or points associated with your loan. The interest rate does not include any additional fees associated with your loan. For this reason, the APR is usually higher than the interest rate.
What is "Private Mortgage Insurance"?
Private mortgage insurance (PMI) is generally required when you have a conventional mortgage loan and your down payment is less than 20%. This insurance policy protects the lender if you stop making your mortgage payments and adds additional costs to the monthly mortgage payment. If you refinance and your home's equity is less than 20%, PMI is generally required. PMI is not a permanent cost and may be removed when you have at least 20% equity in your home or the property financed.
Is a down payment required to purchase a home?
We offer down payments as low as 0% on our VA and USDA loans, down payments as low as 3% on our conventional loans, and down payments as low as 3.5% on FHA loans. Putting at least 20% down allows you to avoid paying mortgage insurance.
Will my mortgage loan be sold?
It depends on your mortgage loan type. Texell has mortgage loan options that will not be sold to another lender. Ask your Mortgage Loan Officer for the loan that best meets your needs.
How do pre-qualifications work?
A pre-qualification gives you a ballpark idea of the loan amount you will qualify for and is generally quick to obtain since we don't complete an in-depth look at your ability to purchase a home. We will run your credit and help you complete an application to start your pre-qualification. An application can be over the phone or in person, but the easiest method is through our website. We will review your loan application to determine the loan amount you are qualified to borrow. For most loan requests, Texell will approve your loan subject to verification of your income and source of down payment funds.
How do pre-approvals work?
A pre-approval includes an in-depth look at your credit and financial background review and will provide an exact loan amount. We will run your credit and help you complete an application to start your pre-approval. An application can be over the phone or in person, but the easiest method is through our website. Once you complete your application, you will provide Texell with the necessary documentation to thoroughly check your financial background and current credit rating. Then we will submit your application for official underwriting review to determine the loan amount you are qualified to borrow, and we will review your loan options with you. The pre-approval letter will enable you to move quickly when you find the perfect home.
How does the appraisal process work?
Texell will order your appraisal once the seller has accepted your offer. You will be required to pay for the appraisal in advance. Then the Appraiser will contact the real estate agent to schedule an appointment on a purchase transaction.
An appraisal is an estimated value of the property. Texell will use it to ensure the property's purchase price is reasonable. Texell hires an independent Appraiser to prepare the appraisal. The appraisal is submitted and requires a satisfactory review by Texell final loan approval.
What do the closing costs include?
Purchase or refinance transactions require services from several entities, and each one has a fee connected to the services provided. There are two types of fees included in your closing costs:
Recurring/pre-paid costs are not considered "fees." These are the pro-rated dollar amounts of the recurring expenses you will be paying during the life of your homeownership and may include: interest, taxes, insurance, and mortgage insurance (when applicable).
Interest will be paid from the day before Close of Escrow (also referred to as "funding") until the end of the month, on a per diem basis. Insurance is collected one year in advance for purchases. The lender will verify that your homeowner's insurance policy is current for refinances. Property taxes will be pro-rated for the current year.
Non-recurring costs are one-time fees. The escrow company collects fees for handling the transaction and covering expenses such as notary, messenger, and overnight delivery fees. Title fees are collected to cover the cost of title insurance and government fees such as recording. Lender/broker fees are collected to cover the cost of loan origination, credit report, appraisal, loan processing, and underwriting. Miscellaneous expenses that may also be collected include the costs for property inspections, home warranties, and real estate processing.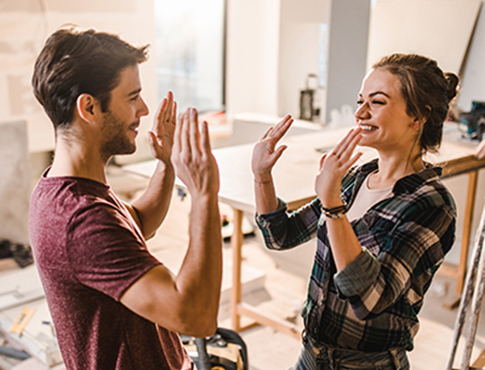 You may Also be interested in...
4 Home Improvements that Really Pay Off
Improvements big and small can increase your property value. Learn which ones have the best return on investment, for yourself or for the market.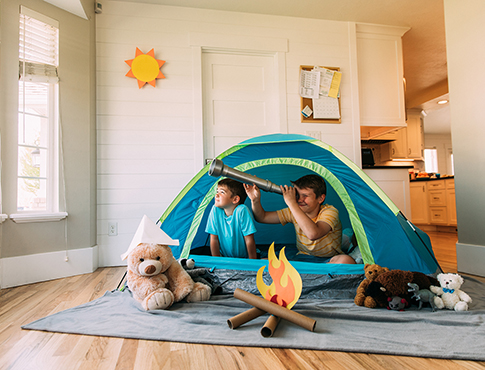 What You Need to Know About Homeowners Insurance
A home is one of the biggest purchases you'll make, and it's important to protect your investment. This is where homeowners insurance saves the day.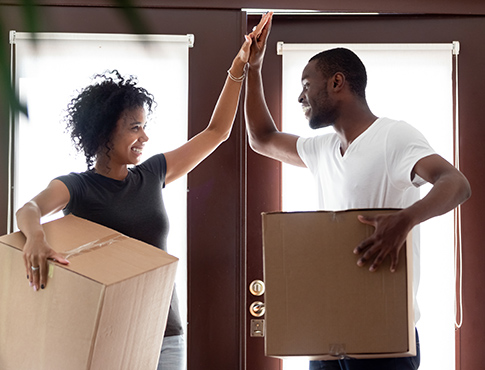 9 Buying Tips for this Seller's Market
To buy a home in a seller's market, you need a solid strategy. Here are nine tips that give you a better chance of buying your dream home.