Down Payments
One of the most intimidating parts of buying a new home is coming up with the money you need to save for a down payment. There's an adage that you need to have 20% of your home's purchase price before you should apply. Fortunately, that is an old adage. Here's good news: The median average down payment is 12% for many homebuyers, according to the National Association of Realtors. Still. That can be a lot of money, with the average home price in Texas of $271,172, as reported by Zillow.
Luckily, Texell has Home Loan Heroes who can help you every step of the way, whether you're looking to purchase your very first home or in a position to upgrade your current home to something larger. We have a wide variety of programs for homebuyers. We can help you find ways to save for your down payment or use a program that doesn't require a down payment at all, or at least a smaller one than you anticipated.


Money Down Options
Your down payment has an impact on your home loan, such as the amount you'll need to finance, your interest rate, and the loan-to-value calculation. Your down payment can affect what type of mortgage you can qualify for:
If you plan to put down 20% or more: If you can save this amount while still contributing to your retirement and emergency fund, you've put yourself in a great position. You will likely receive the best rates and have more loan options.

If you plan to put down between 5% and 19%: As the median down payment is now around 12%, you're in the same spot as many other people. You might pay higher interest rates or more fees, and it's also possible that the lender will require Private Mortgage Insurance (PMI). PMI is an insurance policy that insures the lender against loss if you fail to pay your mortgage. In most cases, PMI is rolled into your monthly payment.

If you plan on making no down payment or one that's less than 5%: These types of loan programs are more expensive, as they will most likely require PMI and/or a higher interest rate. Look over your offer carefully at your proposed interest rate, fees, and total monthly payment. It may be best to continue saving to save money for your down payment.
Some programs can help individuals with no down payment or a down payment less than 5%, too:
Federal Housing
Administration (FHA)
US Department of Veterans Affairs (VA)
US Department of Agriculture (USDA)
The Federal Housing Administration insures a wide variety of mortgages. These loans are designed to meet the needs of homebuyers with low to moderate incomes.

The Department of Veterans Administration guarantees mortgages for qualified veterans and active-duty military personnel and their spouses who are first- or second-time home buyers.

A USDA home loan offers a 0% down payment for eligible properties and home buyers. To qualify for this loan, the homebuyer must purchase a home located in an eligible rural area, as defined by the USDA.
---
Frequently Asked Questions:
Do I need a down payment?
We have programs that require no or low down payment. However, a down payment could result in a better rate, lower monthly payments, and more loan options.
How much do I need to save?
The old rule of thumb that states that you need to save 20% is no longer accurate. The average down payment is around 12%, but the more, the better because you'll save a lot throughout your loan.
What is PMI (Private Mortgage Insurance)? Will I need to pay it?
PMI is an insurance policy that insures the lender against loss if you fail to pay your mortgage. It's an additional cost to closing your home loan and could apply if you have a low down payment, your Loan-to-Value (LTV) is high, or you have less-than-perfect credit. Check with your Home Loan Hero to find out more.
What is Loan-to-Value (LTV)?
LTV calculates your loan amount divided by your home's value as determined by an appraisal. It's a factor in determining a lender's risk. A low LTV could result in lower interest rates and fewer additional costs.
When should I start talking to Texell about a home loan?
Our Home Loan Heroes are here to help, no matter what stage you're in during the homebuying process.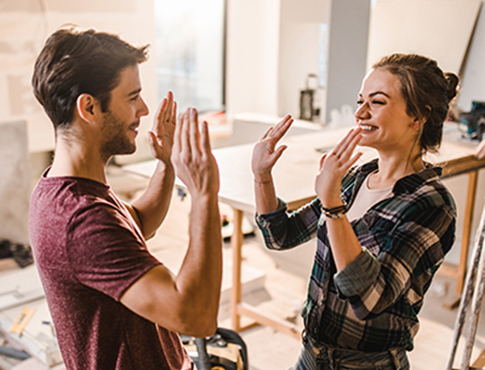 You may Also be interested in...
What You Need to Know About Homeowners Insurance
A home is one of the biggest purchases you'll make, and it's important to protect your investment. This is where homeowners insurance saves the day.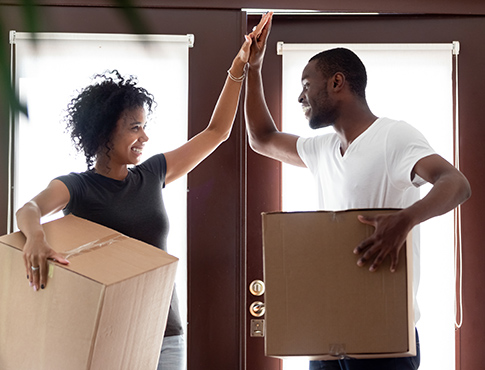 9 Buying Tips for this Seller's Market
To buy a home in a seller's market, you need a solid strategy. Here are nine tips that give you a better chance of buying your dream home.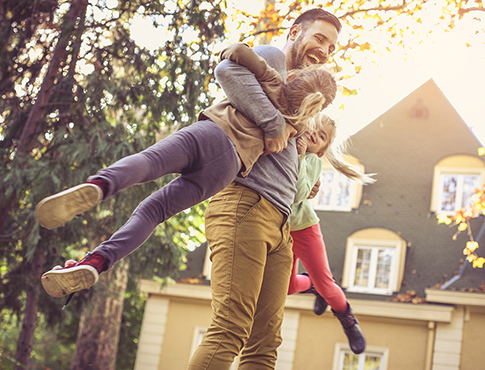 Why and When to Refinance Your Home
When mortgage rates are low, refinancing may save you thousands in interest. There are good reasons to refinance, but also situations when you should not.