What to Expect with Your Home Equity Loan
What to Expect with Your Home Equity Loan
You can access the money you need right now with a Home Equity Loan from Texell. You can use the funds from a Home Equity Loan for almost anything! So, go ahead and fund those home improvements, pay college tuition, or wipe out your debt with a Home Equity Loan.
You build equity in your home as you pay down your mortgage, as the market appreciates, or when you make improvements that increase the value of your home. You can borrow up to 80% of the value of your home. So, if you have a $200,000 home with no debt on the property, you can get a Home Equity Loan for up to $160,000 (80% of its value). The process is simple and typically takes less than two weeks to complete. What are you waiting for? Fund your future possibilities today!
The Benefits of a Home Equity Loan with Texell:
Work with a local Home Loan Hero to help you every step of the way.
Close on your Home Equity Loan in as little as two weeks.
Lower costs: Texell offers no closing costs for loans under $150,000.1
Borrow up to 80% of your home's value
Longer terms: Low, fixed rates with terms up to 20 years
Use the money for almost anything — home improvements, bill consolidation, or tuition.
Steps on Planning for Your Home Equity Loan:
Application: Complete a home equity loan application. Your application will help our mortgage experts determine the information they will need going forward.

Processing: Your Mortgage Loan Officer and Loan Processor will work together to validate and prepare your file to be submitted for underwriting review. It is crucial that all documents are accurate and provided to the processor on time, so it does not hold up your application. During this time, the processor will order the appraisal, if one is required.

Underwriting: The Underwriter will review your file to conditionally approve or deny your loan. If conditionally approved, the Underwriter will send a conditions list to your Loan Processor to satisfy. Your Loan Processor may request your assistance. Please provide any requested documentation within 48 hours. Once collected, the conditions will be sent back to the underwriter for approval. Conditions are standard on all loans, and sometimes multiple submissions to underwriting are required.

Final Approval: Once all conditions are met, the Underwriter will issue a clear to close, allowing your Loan Processor to officially move your loan over to the closing department. Sometimes this is referred to as clear to close.

Closing: The closing team will work with attorneys to start the closing documents.
Do's and Don'ts When Applying for Your Home Equity Loan:
To ensure your Home Equity Loan process goes smoothly and quickly, follow this simple advice:
Do's:
Provide Texell with all copies of the purchase agreement (initial contract and any additional amendments signed after that).
Check your email frequently during the loan process.
Provide any documents requested within 48 hours of the request.
Continue paying all mortgage payments and other obligations on time.
Stay at your current employer throughout the mortgage process.
Let your loan officer know early if you plan on receiving gift funds for closing.
Start shopping for a homeowners insurance policy and let your loan officer know your insurance company.
Provide a front and back copy of your earnest money check and proof that it cleared your bank account.
Don'ts:
Don't make any major purchases (car, furniture, etc.).
Don't apply for new credit or obtain any new debt.
Don't make any large deposits or withdrawals.
Don't start any home renovations.
Don't deposit cash or any other funds that cannot be traced.
Don't close any revolving credit accounts without consulting your loan officer first.
Don't panic if you are requested to provide additional documents.
Today's Home Equity Rates
Term

First Lien

APR2 as low as3

Second Lien

APR2 as low as3

5-year Fixed Rate

5.99%
6.49%

10-year Fixed Rate

6.24%
6.74%

15-year Fixed Rate

6.49%
6.99%

20-year Fixed Rate

6.99%
N/A
1 No closing cost option for Home Equity Loans up to $150,000 
2 APR = Annual Percentage Rate . Rates effective 12/4/2023
3 Loans currently financed with Texell are not eligible for refinance. Rates current as of 1/1/2022. Rates subject to change without notice, call to verify current rate. Rates listed are based on a credit score of 740+. Loans require a loan-to-value of no more than 80%.
Frequently Asked Questions:
What is a Home Equity Loan?
A Home Equity Loan allows you to borrow money using your home as collateral. It allows you as a homeowner to borrow against your home's equity. Equity is the difference between your home's market value and how much you owe on your mortgage. Equity grows as you pay down your mortgage and as your home increases in value.
What should I expect when applying for a Home Equity Loan?
You can apply for and receive your Home Equity Loan in as little as 12 days. For a less-stressful process, you want to apply for your Home Equity Loan 30 days before you need the money. Below are the basic steps you the Home Equity Loan process:
Relax while we review your application. If we need more information, we'll reach out to you.
Sign your loan documents.
Use your funds.
In Texas, you can borrow up to 80% of your home's value. For example, if your home is worth $200,000, the maximum amount you can borrow is $160,000, minus any outstanding mortgage balance. At Texell, our minimum Home Equity loan amount is $20,000 for a first lien loan and $10,000 for a second lien loan.
What types of properties can I get a Home Equity Loan on?
To get a Home Equity Loan, you must occupy the property (It can't be a rental property). The property cannot be a mobile or manufactured home. You can only have one Home Equity Loan on a property at the same time.
What's the difference between the interest rate and the annual percentage rate?
The interest rate is the amount you will pay every year on your mortgage loan, expressed at a percentage rate. The Annual Percentage Rate (APR) includes the interest plus any other charges related to your mortgage loan, including any fees or points associated with your loan. The APR is usually higher than the interest rate because "interest rate" does not include additional fees.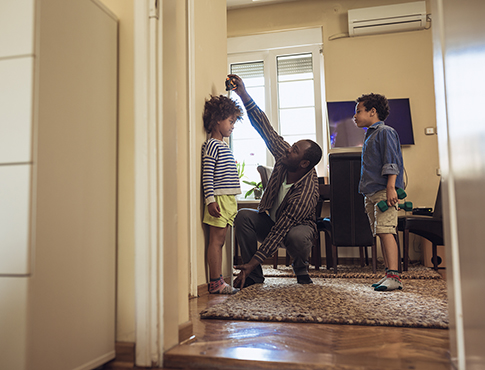 You may Also be interested in...
What is a Home Equity Loan
Equity grows as you pay down your mortgage and as your home increases in value. You can borrow against the equity of your home with a home equity loan.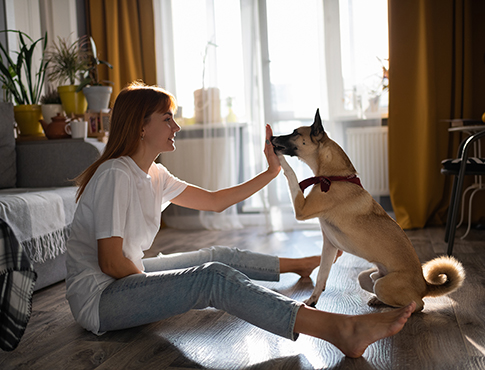 The Home Equity Loan Process
pplying for a home equity loan may seem intimidating, but with a little research, you can feel confident as you start the home equity process.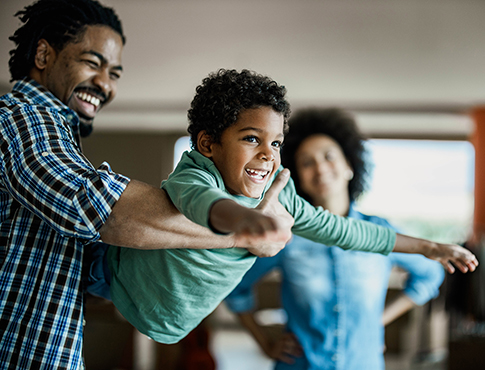 Pros and Cons: Home Equity Loans for Debt Consolidation
When consolidating debt, you may consider a home equity loan — but it's not the right choice for everyone.